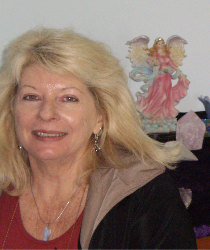 Hello and Welcome, my name is Keryn Shields and I'm the "Psychic Traveller."
I've been travelling with my husband throughout our beautiful country delivering Psychic Readings and Workshops for many years. I visit Country towns delivering Readings in our 23foot Caravan "Rosie." I have a prepared a beautiful private area for you to relax and listen to spirits messages, to receive guidance from the Angels and Guides.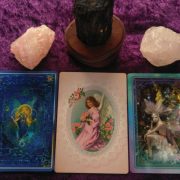 In preparation to each Angel Reading Keryn invokes and tunes into her Angelic Guidance through Meditation…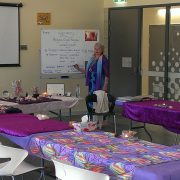 She is here to Teach and Inspire, and Connect with you! You will learn to connect with guidance inspired by your Angels and Guides…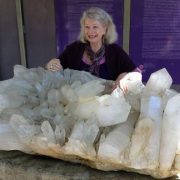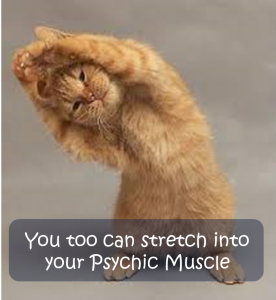 Did you know your Psychic Strength is simply, a muscle? Everyday we use our 5 Senses…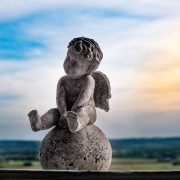 Hi Keryn … I just wanted to take a moment to let you know that I enjoyed your article Psychic Traveller and exercising our psychic strength. The breathwork is likewise basic to many of my practices, so it was warming to read another who is likewise strengthened and supported by the flow of Life Force and the beautiful Archangels, Teachers and Guides.
But my reason for dropping you a line was simply to say thank you for being you … the love I could feel flow through your post and from your post warmed my Heart and I thank you.
Be all that you choose to be, Keryn … and shine brightly.
Had a reading from Keryn earlier this year and was told I was going to meet a man around June / July who was different to any one I have known as well as other things. Well I started talking to this gentleman in July, finally arranged a meeting at the end of September and have developed a very close relationship over the last few months. Yes Keryn, he is not like anyone else I have known, I remember writing a 'C' name but the name is 'K' maybe you said the /k/ sound and I wrote a 'c'. Just wanted to say thank you and to verify your reading. Wish I could find the notes as I am sure there were other things that have come to pass as well.
Highly recommend to have a reading from Psychic Traveller – Keryn Shields
Merry Christmas!
I Had a Truly Motivational, Uplifting and Directional Healing Session with Keryn, an Experience I've never Encountered before. The numerous messages I encountered from my Guides/Angels were very personal and relevant only to me which further concretes my belief in the guidance of the spiritual world. Everything makes sense now.  A Heartfelt Thanks!  
I have known Keryn for a number of years through a number of Spiritually based activities and have enjoyed her heartfelt support and guidance. Keryn reads and speaks with Angelic Wisdom and I would highly recommend her, for her professional healings.
I saw Keryn 3 years ago. Her reading was incredible and very supportive. 3 years on and everything she said has come to fruition. Thank you Keryn. It has been a blessing to know you.
I have had the pleasure in working alongside Keryn with Spirit's work. Her messages from Spirit are real. Contact her today for Psychic parties and she travels out west to bring Spirit to others. I wish her much success, blessings,
DISCLAIMER:
Keryn's readings are for guidance purposes only. For legal reasons we have to advise that these readings are for entertainment purposes only. Keryn's services are not a substitute for professional services, and it is advised, that you seek advice from relevant qualified experts. All Readings and questions answered should at no time be regarded as legal, medical, financial, or business fact and are subject to your own interpretation and judgement. What you decide to do with the information that Keryn provides, including any actions you take, is down to your own personal responsibility and choice.